First, let me start by saying that I've been a "runner" for most of my life. But picture this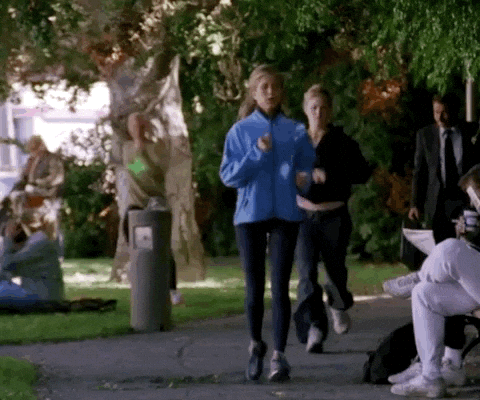 versus this
I ran through middle and high school to stay in shape for team sports, college and graduate school to cope with stress, and in adulthood to well, get away. Like literally to have an hour to myself away from work and mom responsibilities. I usually run daily and I run until I'm ready to call it good. I have previously run a couple of full marathons, half marathons, and 5K's, but certainly do not have a decorated record of races. Running maintains my mental wellness, much like an oil change is to car maintenance. The research overwhelmingly points to the mental health benefits of exercise and I can vouch for that personally.
Second, most of the most enriching things in my life have come from things I did on a whim. Now, if you knew me personally, you'd find that hard to believe. I research the shit out of every purchase I make, every trip I plan, every thing I endeavor to do. And if you want to annoy me, force me to make a big decision on the fly with little warning. I mean, as an 8 year old I remember making a pro/con list in my head of whether I should get jelly shoes… you know the cheap, sparkly plastic shoes that every little girl wore in the early '90's that have since made a comeback (sigh). I later regret buying them as they cut the back of my heel every time I ran in them on the playground. I digress. Attending graduate school, changing career fields, going on a date (with my now husband) were all things I "acted on a whim".
And now I can add applying for my first 50K and having my training tracked on a podcast, to the list. So here we go! I am going to figure out how to mother two little humans, work my full-time job, and train for my first ultra marathon!
If there's one thing I've learned with age, is that my intuition knows me better than any research could.
You can visit Becoming Ultra http://becomingultra.com/ to see what this endeavor is about or watch my Youtube channel see how I really feel about training.